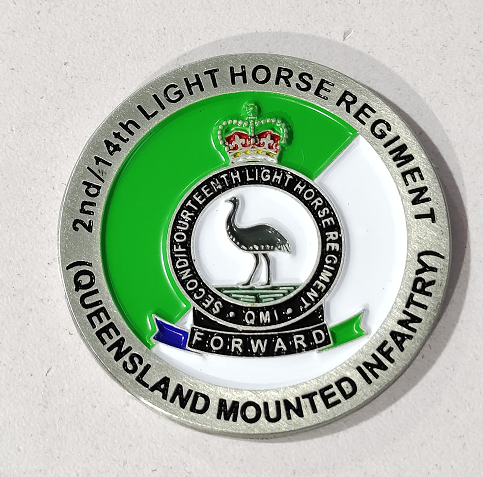 When it comes to buying unique challenge coins, you have a variety of choices. The artwork, pictures, and language you add are crucial. Designing a challenge coin is a simple procedure, but bear your budget in mind. With a little planning, you may purchase affordable coins that look beautiful and that recipients will proudly carry and display.
Consider the function of the challenge coin when pricing customized coins. The features and extra details you choose to include will be influenced by the sort of coin you produce. Will the coin be produced in honor of a veteran? Do you require challenge coins for your company? Don't skip on the finer details.
Coin Pricing Influencing Factors
The cost of personalized coins is influenced by three factors: order quantity, coin size, and details. Understanding these aspects can be important.
Let us begin with the specifics. The size of your coin is determined by the complexity of your design. Larger coins are more expensive, but a smaller, more affordable coin can frequently have the same impact.
The mold charge might add a substantial amount to the cost of your customized coins. However, many suppliers remove this price if you place an order of 300 or more coins. Ordering more coins lowers the per-unit cost of each coin, which can result in substantial savings on your overall order cost.
When it comes to the appearance and pricing of a challenge coin, size matters. The most popular diameters for challenge coins range from 1.5″ to 3″. Larger coins need larger molds and more material, resulting in a higher price.
Scaling back to 1.5″ coins might be more cost-effective if you have a simple but eye-catching design. Adjusting to a smaller size is a simple way to save money, but it may make your coin less visible.
Color Doesn't Have to Be Expensive
Adding color to your coins does not have to raise their value. Most coin suppliers offer up to five colors for free, with more colors available for a small fee.
Diamond-cut edges, cut-outs, and other choices can boost the cost of your coins. If you're on a budget, the traditional die-struck coin aesthetic has a simple beauty of its own.
It's simple to purchase great-looking, low-cost customized challenge coins that suit both your taste and your budget. Your custom coin provider can collaborate with you to offer you with high-quality coins that are within your budget.
Here at Challenge Coins 4 U, we are here to help guide you through the journey of making a custom challenge coin from start to finish. That's why we are considered the best challenge coin company around! find out why by emailing us at sales@challengecoins4u.com for a free quote.